How are you supporting your personal network outside of business during COVID-19?
In part one of a two part series where we look at how we are supporting networks both personal and professional during 2020 COVID-19 Crisis.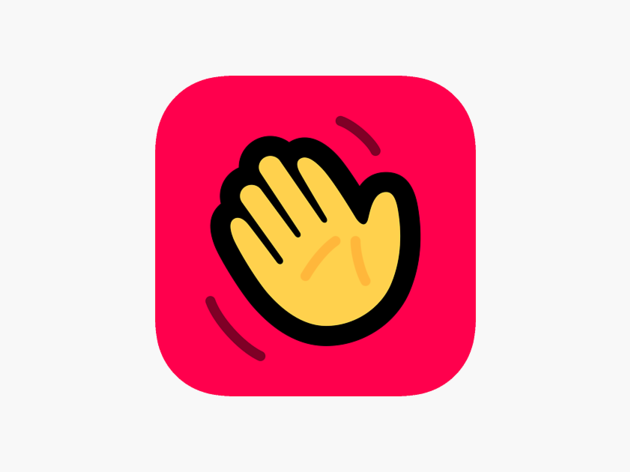 We asked around our own network at TRIBE to see what tools and techniques they are using to stay in touch, with their personal network.
Of course it will be no surprise the technology is about the only way to support your network at this time and below we have a quick rundown of that.
Firstly, we asked our new Managing Director at TRIBE, Sean Woon, how he is connecting with his personal network at this time. Sean shares how he's currently doing it:
1) I'm sending out the occasional and unplanned personal text messages to simply check in – this sometimes turns into a deeper walk and talk on the phone (while getting some fresh air at the same time is always nice)
2) I also use Facebook and Instagram to see the lighter side of my personal network
3) We use Group WhatsApp chats for intimate family discussions which has also been particularly good for me to attend to any urgent family matters during this time
But, Sean says hes "definitely missing golf/sports catch ups and drinks where we often talk about life's problems (and counsel each other) without distractions."
So, here is a quick rundown on how we are all supporting our own personal networks at TRIBE.
THE BIG CHECK-IN
For everyone we asked – the check-in was paramount. And actually Steve, a project lead in Melbourne has found it's increased the contact with relatives that would normally only be seen once a year. He explains "Like most people we are doing the video conference thing. The family usually phones each other every few weeks and visit every few months. The part of the family interstate we only see over the end of year holidays.
What has changed is now there is a family wide video conference every second Sunday afternoon, this is including the nieces and nephews. In a way the crisis has started to get people consciously catching up together, at least for now."
THE EMPATHY CHECK-IN
Mark, a project lead in Melbourne says "We are also checking in on people regularly and where possible using our personal networks to get urgent goods to people in need, such as food and toiletries."
Andy – a senior consultant in Singapore agrees "Keep the 'human touch'. Showing some care and concern for different people in different circumstances makes a difference. Demonstrating empathy makes it easier to hold conversations because we are all social animals, and we want to interact with people who care about us.
APPETITE FOR APPS
WhatsAPP, FaceTime, HouseParty and Zoom…the list goes on.
Rachna, a consultant in Sydney says "Maintaining relationships and friendships is hugely important during times of uncertainty and particularly in self isolation so I'm connecting daily with friends and family via video conference using WhatsApp, FaceTime, Houseparty and Zoom
HouseParty especially has been a revalation to Mark – a project lead in Melbourne. He says "House Party has been a revelation for people of all ages as it virtually mimics a party that you're all invited to. My daughters have been having "virtual sleep overs" with friends using House Party."
Shilen – an associate in Sydney describes HouseParty as "really informal – anyone you're friends with can drop in / out and there are games you can play such as trivia and head's up!"
PARENTING YOUR KIDS TO STAY IN TOUCH WITH FRIENDS.
Maintaining this social connection is something we as parents are focusing on throughout this period of lockdown.
Mark says "We are also using gaming platforms to socialise with friends on the weekend. These platforms support chat whilst providing entertainment, virtually reproducing catching up with your friends for a movie or board games.
BACK TO THE BASICS
Cait – a principal at ADAPTOVATE, our sister company, is favouring the phone over Facebook and touching base as often as possible with family. Sometime it is just easier to dial-a-friend.
Likewise Chelsea, ADAPTOVATE's MD in Melbourne agrees "A lot more phone calls, face time and random texts checking in with friends and family here and overseas."
KEEPING IT SOCIAL
We haven't forgotten the happy hour. Not only are we continuing our Friday night catchup with friends – the virtual happy hour has now become a thing. We think it could take off, when this is long over. Imagine a world when you 'have to be home for the kids' -but can still check in on friends, cocktail in hand!
TAKING CLASSES AND SHARING THE 'HOW TO' OF IT ALL
Have you noticed that a lot more of us are attending or hosting classes, workshops and conferences online?
Yet for many, it is their first time and they are running into issues. Mina, a senior consultant in Sydney says, "There are many resources out there, yet people like to reach out to their friends to ask for help as they find it easier and faster at times. So I took this opportunity to utilise the 'work' I am doing at ADAPTOVATE to help others and hopefully make life better for everyone in this difficult time."
EXTEND THE POSSIBLITIES – IT DOESN'T HAVE TO BE TECHNOLOGY
However, consider extending the possibilities. As we have found the 'over the fence' at a social distance catch-ups starting to gain traction. In fact in New Zealand one Tik-tok video has gone viral when neighbours had drinks through plastic wrap. We are aware of strict rules now in place in Australia and around the world regarding gatherings of people, ever in your own home – however if you remain in your own home space, is there a way to talk to a neighbour over the fence?
Remember — you need to follow official health guidelines . This guideline is from Australia. Your territory will have similar so please be aware of your local updates and restrictions.